Essentially Organized
Essentially Weddings

GIFTS FOR THE BRIDAL PARTY
To Consider:
The bride and groom usually buy gifts for the members of their bridal party.
The gifts can be wedding related (i.e. a beauitful piece of jewellery or cufflinks that will be worn at the wedding), or something more general that the person would like.

To-Do List:
Think about appropriate gifts to buy.
Begin shopping for gifts.
Buy all gifts.
Wrap gifts and write thank you notes.
Give gifts and thank you notes.

The Following Products And Websites Might Interest You:
I don't sell these products directly but I have teamed up with other businesses that do. When you click on the product image or text name, you will be taken to that company's website, where you can get further details about their products, and purchase them.
If you do make a purchase via these links on my website, I will receive a commission.
Thank you for shopping with us!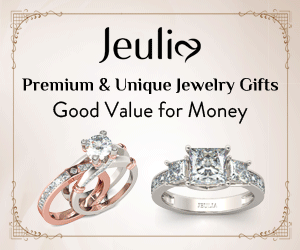 MyWeddingLabels.com
Unique Wedding Favor Ideas and Party Supplies
BestPriceFavors.com
Kate Aspen Wedding Favors, Gift, Decor & More

Celebration Giftware - Unique & Personalised Wedding Gifts & Bridal Party Gifts to thank your Bridesmaid & Groomsman
Shop Custom Gifts on Zazzle.ca
Shop Bridesmaids Gifts on Zazzle.com
Shop Groomsmen Gifts on Zazzle.com

Unique handcrafted fashion jewelry
Bridesmaid Gifts
- Your favorite girls deserve the best gifts.
Groomsmen Gifts
- Show them you appreciate them standing up for you.